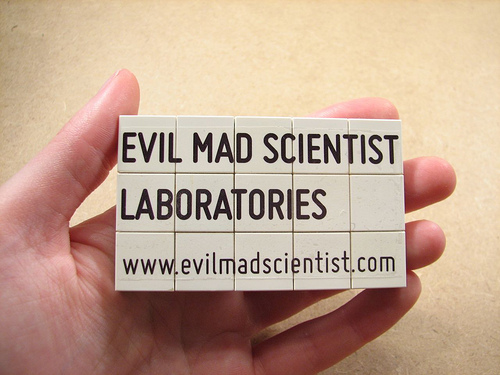 As I continue my RTW (Round The World) adventure I have been fortunate to meet a lot of great people. I am currently in Australia visiting friends (Lois & Richard) in Byron Bay, NSW whom we met in WA. One morning we went for a run and bumped into a group of Lois' friends. Lois was introducing me as an HR professional who works online and helps people find jobs by demystifying resume and cover letter writing and teaching essential interview skills.
We all continued to chat for a little while and then someone asked for my business card. Well, I was completely embarrassed because I had to scribble my info on a torn piece of paper, how professional right?!
Making a Good Impression
Since I was in my jogging attire I didn't feel that bad not having my business cards with me but to be honest I don't even have business cards. I continue to meet so many people as I travel and I really want to make a lasting impression. I have decided that i am going to create a unique business card that really represents what I do and of course has my website ad contact information on it.
I thought this was also a great idea for jobseekers.
Tip: If you are unemployed and searching for a job make sure you have a business card.
As a recruiter, if I met someone who was looking for a job and during our conversation and thought to myself that I maybe in the position to help this person I would ask them for there contact information. If they start to scribble some info on a piece of paper I would not be impressed. If they hand me a simple or even creative business card then I would take them seriously as a candidate.
My handwriting is awful. It is seriously unreadable even if I was concentrating and trying my best. Why would I take the chance for my contact information to be unreadable or even accidentally thrown away as it usually written on a piece of paper (possibly a receipt or something I had in my bag or pocket).
Networking
We all know that networking and meeting people is great and particularly essential when job searching. It doesn't matter what situation you are in; college student, unemployed, or currently working. You need to have something that has your contact information on it to be able to pass on to people.
Creating a Business Card
Thanks to the interweeebs it's easier and easier to do a lot of things. One of which is creating your own business cards.
Here are some websites that you should check out:
You obviously want your name and contact information on the card but why not add more. Why not add your website or Facebook, linkedin or twitter links. Of course you want to only add facebook or twitter links if your profiles are used to display what you do, what you make and generally describes your profession.
Here are some great creative ideas of business cards from quicksprout.com that I hope inspire you:
Coupon

Clothespin

Cinema Ticket

At The End of The Day
Business cards are essential. They are easy to create and a must have when searching for a job. Everyone wants to look professional and make a good impression so for goodness sake stop scribbling on scrap paper and have a proper business card.
Photo By: L. Marie
Need help with writing your resume? Have an HR or recruitment question?….Just ask Dorothy!