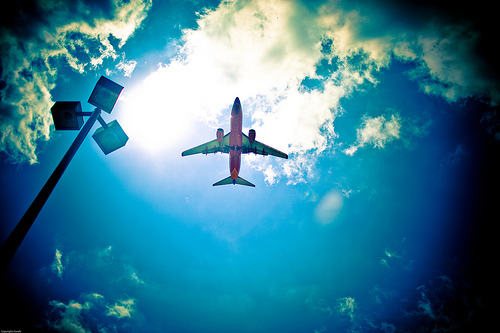 Photo by: Vox Efx
I'm back!
Before you read on I wanted to say THANK YOU to all the people who waited patiently for resumes, cover letter makeovers, and critiques. I'd especially like to thank those of you who have been waiting for my interview coaching services while I was in London, England.
Working at the Olympics was a very demanding job and I loved every minute of it. That said, I'm also excited that I can dedicate more time to this website. I'm also happy to report that I'm up to date with all the requests for resume work. So feel free to check out my services page if you need resume help.
London, England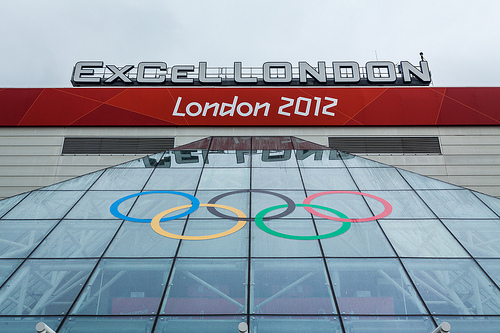 Photo via Icon Photography School
Working for London 2012 was a lot of fun. I lived and worked with a great friend Diane. Her and I laughed together everyday. Without Diane living in London wouldn't have been nearly as much fun. Thanks Diane! Finding an apartment and settling down was definitely weird given that I was used to living in our RV.
Apartment hunting is very different in London. You pretty much have to work with an agency to find a place unless you want to live with 8 people in a small room! After looking and even living in some temporary apartments I can say that London has a huge mold problem. It must have to do with the moisture level but the landlord's don't seem to care at all. Some places that we saw and some places that our friends actually lived in were appalling. The apartment we finally decided to rent was actually really nice. We lived near Canary Wharf in an area called Isle of Dogs near Millwall Docks. I really liked it despite the horrible name of the neighbourhood. The unit was very close to the DLR (Docklands Light Railway), which meant I could get to work in just a few minutes. 🙂
Contracting brings me the freedom to work for a few days, weeks, or even months and then move on to the next project. And this 6 month contract for London 2012 was no different. It was perfect. The downside to contract work is that when your contract ends you have to say goodbye to some really great people. For LOCOG I had the privilege of managing the workforce for the Fleet Depot that was based out of the ExCel venue. The team was awesome and I miss everyone immensely.
Fiona and Sarah were my deputies and we had a blast working, crying, and even dancing with the volunteers and paid staff. Shona (Fleet Venue Manager) and Ian (Deputy Fleet Venue Manager) were great to work with. My staff of just under 20 were able to watch matches that were held at ExCel such as Fencing, Boxing, Table Tennis and Judo. Everyday was an adventure and I couldn't have done it without the amazing kitchen staff, which was lead by Lucasz. Lucasz had the best attitude and was always willing to help me out. I really had a great time working with everyone at FDX and LOCOG and hope to work with all of them again one day.
Black Rock City, Nevada

Photo via Duncan Rawlinson's Online Photography School
After the Olympics Duncan and I made our way back to Los Angeles and our RV. After getting our RV out of storage we headed to Nevada to attend Burning Man. Burning Man is a difficult event to explain and everyone has their own experience. According to Wikipedia Burning Man is:
a week-long annual event held in the Black Rock Desert in northern Nevada, in the United States. The event begins on the last Monday in August, and ends on the first Monday in September. It takes its name from the ritual burning of a large wooden effigy on Saturday evening. The event is described by many participants as an experiment in community, art, radical self-expression, and radical self-reliance.
Burning Man is a place where you are encouraged to participate by creating something that you can share with others. It's an incredible experience to get out see the art at Burning Man. I'll never forget the event and I'm already looking forward to attending next year. Check out our Burning Man 2012 photos here.
Duncan and I stayed at Burning Man for 8 days. We camped with a group called Camp Nomadia and met really wonderful people. We didn't really know what to expect since it was our first year attending the event. After getting the lay of the land we struck out across the playa. We danced at clubs like Opulent Temple and visited all the art installations. We visited the Temple, Wall Street, and the Man before they burned down. Some people gifted massages, body painting, and yet others gifted caricature drawings. We didn't bring much in terms of art to share but we did have solar power so we offered free electricity to anyone that needed it. We ended up charging quite a few phones and camera batteries 🙂
We were visually stimulated 24 hours a day. I still can't believe how creative some people are. My favourite art car had to be this huge fire breathing Octopus:

Photo by Duncan Rawlinson
Also, it was really nice to meet other nomads like us. We met a few part-time and full-time nomads who all have different RV set ups. It was fascinating to go into peoples homes (RV's) and see how their work and living space.
I could go on and on about how amazing Burning Man was, I mean I even loved the dust! I didn't even mind cleaning the RV thanks to my OCD 🙂
To add a cherry to the top of the whole experience at Burning Man I got engaged. Duncan asked me to marry him at sunrise one day. It was so beautiful! Our families are so happy for us and we are very excited to plan the rest of our lives together.
LA, Vancouver, Toronto

Photo by: Duncan Rawlinson
After Burning Man we decided to spend some time with family. Moving to London meant not seeing both of our nieces. It's amazing how fast kids grow in 6 months. Also, my soon to be sister-in-law Rebecca opened up her own fashion boutique in Vancouver and we were really excited to see it.
Rebecca Bree is a beautiful store. It's in a great location and everything is beautiful. The jewellery, the clothing, and even the fitting rooms are lovely. When I was there Duncan bought me the cutest clutch. I absolutely love it. Rebecca's store is open so pop in at 4th and Alma and say hi to her for me! 🙂
What now?

Photo by: Duncan
Right now we are just going to enjoy our engagement. My plan is to continue to write and provide good/helpful information about the recruitment process, resume writing, and the truth about interviews.
We are going to spend some time in the 1000 Islands but will be back in the RV and hopefully travelling around Canada in it soon.